Cognitive RPA Examples
Intelligent Process Automation (IPA) refers to the application of Artificial Intelligence and related new
technologies, including:

Computer Vision,
Cognitive automation,
Machine Learning to Robotic Process Automation.
This convergence of technologies produces automation capabilities that dramatically elevate
business value and competitive advantages for organisations.

Artificial Intellgence applications on which (UiPath) RPA can take advantage of to create "Cognitive RPA" include:
StanfordNLP Text Analysis,
Google Text Analysis,
IBM Watson NLU Text Analysis,
Microsoft Text Analysis.
Use Cases where the integration of the above technologies have been proven are:
Learn more here on UiPath's Cognitive RPA.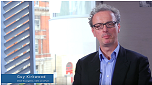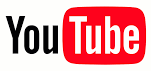 Launch UiPath Cognitive RPA Video (3 mins)